Wondering if the MSA degree program is right for you? Ask yourself:
Have you recently earned your undergraduate degree, but need additional accounting credits or another 30 credits to reach the 150 required for the CPA licensure?
Are you hoping for a promotion and salary increase in your current job, but lack the credentials to apply for a more senior-level position?
Do you currently work full time—perhaps even outside of the U.S.—and can't fit a traditional in-person accounting program into your schedule?
Are you thinking of changing careers and are interested in pursuing an MSA, but lack the prerequisites?
Are you working in Finance, but want to acquire CPA licensure or a background in accounting, which can be key to advancing your career?
Will you be retiring after years of experience in the Accounting or Finance industry and considering teaching at a university in some capacity
Who Should Apply?
New undergraduates who have a BS in Accounting, but require additional credits to sit for the CPA exam.
Anyone within the Accounting profession looking to apply for a more senior-level position, but lack the credentials required by their organization.
Full-time professionals looking to earn an MSA, who may travel frequently and/or can't take the time to attend a traditional on-campus program.
Professionals from a wide range of fields interested in pursuing a new career in Accounting.
Finance professionals looking to augment their career with background knowledge of Accounting or want to pursue a CPA license, but lack the required Accounting coursework or credits.
Senior Accounting professionals who are considering teaching when retired, but need an AACSB-Accredited degree in order to teach at other AACSB accredited institutions.
Eligibility for Licensure by State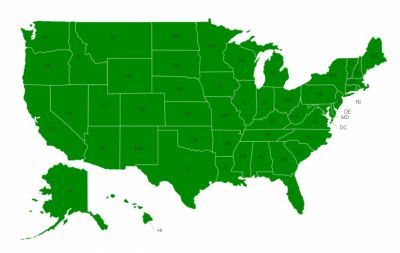 UConn's MSA degree consists of 30 accounting course credits which may be applied towards state specific accounting education requirements and the overall 150 education course credit requirement for licensure as a CPA. Educational requirements for eligibility to apply for licensure varies from state to state. It is the responsibility of each prospective applicant and student to know the educational requirements in the state for which you plan to apply for licensure. Overview by state is provided to disclose whether the program curriculum meets educational requirements for licensure as determined by state.