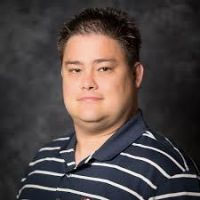 Joshua C. Racca, Academic Director, PhD Accounting, University of North Texas
MBA, University of North Texas
Joshua joined the University of Connecticut faculty in 2016 as an Assistant Professor in Residence. Josh coordinates the managerial accounting course for the undergraduate school, as well as teaches courses in data analytics for the Master of Science program. Prior to joining UConn, Josh taught cost accounting and taxation courses at the University of Alabama at Birmingham, along with managerial accounting and tax for the University of North Texas.
Prior to his teaching career, Josh worked for MBNA / Bank of America in several roles, including data analysis, project management, and financial analysis. He also has owned several businesses, as well as worked as a consultant for financial and tax issues for other organizations. Josh teaches both of the Data Analytics courses in the MSA program for UConn.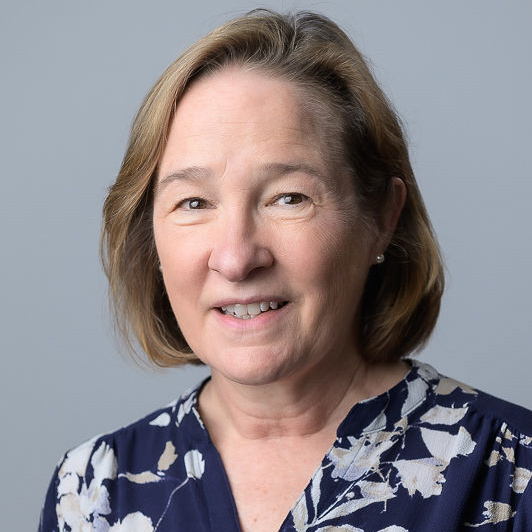 Suzanne Cansler, CPA, MS in Accounting, University of Albany
BS in Finance, BA in French, University of Colorado
Suzanne Cansler joined the University of Connecticut faculty in August of 2015 as an Instructor-in-Residence in the School of Business. She has been teaching Principles of Financial Accounting to undergraduate students and Governmental Accounting and Global Financial Reporting to graduate students. Suzanne is a Certified Public Accountant. She holds a master's degree in Accounting from the University at Albany and Bachelor's degrees in Finance and French from the University of Colorado. She currently serves as a peer reviewer on the editorial board for The Journal of Government Financial Management. She previously was the Director of Accounting Programs for the University at Albany. She was also a lecturer in the School of Business – Department of Accounting and Law, where she taught both undergraduate and graduate-level accounting and auditing courses for over 15 years.
From 2012 to 2013, Suzanne spent two years teaching graduate and undergraduate courses at Maastricht University and Maastricht School of Management in the Netherlands. From 2008 to 2011, Suzanne served as the Comptroller for the Town of Bethlehem in Delmar, New York. She was also the Chief Fiscal Officer for the Bethlehem Industrial Development Agency (BIDA) in upstate New York. Her career in accounting also includes consulting work for the Professional Development Program – SUNY Research Foundation, the Becker CPA review, the New York State Dormitory Authority, Lavelle, and Finn, LLC, PricewaterhouseCoopers (formerly Coopers and Lybrand), and the Internal Revenue Service.
In 2006 she received the University at Albany Dean W. Warren Hayes Memorial Award for Outstanding Graduate Teaching. Suzanne is a member of the Beta Gamma Sigma National Honor Society for Business Administration and Accounting and is a member of the American Institute of Certified Public Accountants, the Connecticut Society of CPAs, and the Association of Governmental Accountants.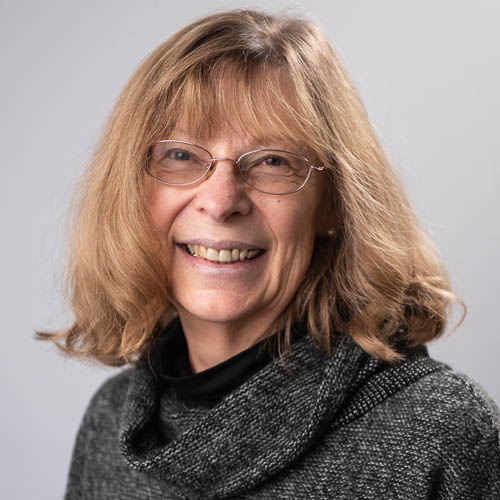 Amy Dunbar, B.B.A.
Macalester College Ph.D., University of Texas at Austin
Amy Dunbar serves as Associate Professor and Academic Director for the Online Programs in Accounting at the University of Connecticut. Professor Dunbar earned her Ph.D. in 1989 from the University of Texas at Austin. Before that, she worked for the IRS, KPMG, and industry. Professor Dunbar currently teaches in the doctoral, MSA, and undergraduate accounting programs She has taught Introduction to Taxation, Taxation for Business Entities, Tax Research, Research for Accounting Professionals, and Data Analysis. She has received departmental and school-wide teaching awards for her teaching in UConn's online MSA program. Professor Dunbar's research interests are in the tax policy area, particularly the intersection of accounting and tax regulation. She is a recipient of two IRS grants to examine corporate tax aggressiveness. Her research has been published in the Journal of the American Taxation Association, the National Tax Journal, Public Finance Review, Journal of Public Economics, and Tax Notes. She is also a co-author of two BNA portfolios relating to accounting for income taxes. In addition to her teaching and research interests, she participates actively in the American Taxation Association and received its 2008 Outstanding Service Award.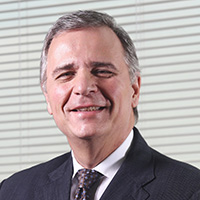 Carlos Fernandez Varela, CPA, BS in Accounting, Universidad Central de Venezuela
Carlos Fernandez Varela joins the Accounting Department at the University of Connecticut's School of Business in Storrs, Connecticut as an Instructor In-Residence.  Before joining UConn, he was a Visiting Clinical Assistant Professor of Accounting at the Sacred Heart University's Jack Welch College of Business in Fairfield, Connecticut. He was also an Adjunct Professor of Accounting at the University of Connecticut (UConn)'s School of Business in Stamford, Connecticut, and of Auditing at both, Fordham University's Gabelli School of Business' Master of Accounting, in New York, and Fairfield University's Dolan School of Business in Fairfield, Connecticut.
Mr. Fernandez Varela worked for about 30 years as an Audit Partner at KPMG. In this position, he held significant leadership roles in the United States and Latin America, built and directed high-performing age-diverse teams, and provided advice in SEC regulations, accounting, and other technical issues to senior leaders and BODs of foreign private issuers (FPIs) listed in the U.S.' capital market with operations in the Telecom, Consumer Products, Multilateral Development Banks, Manufacturing, and Energy industries. Mr. Fernandez Varela also worked for about two years at the Public Company Accounting Oversight Board (PCAOB) in New York City.  During this extensive career, he developed a comprehensive knowledge and expertise in accounting, auditing, risk management, audits of internal controls, U.S. GAAP, PCAOB Standards, and IFRS.
Mr. Fernandez Varela has a deep knowledge of the Latin American business culture and practices. He is fluent in Spanish and English with a professional proficiency in Portuguese. He is a Certified Public Accountant (CPA) in the U.S. and also in Peru and Venezuela. He majored Cum Laude in a five-year degree in Accounting at Universidad Central de Venezuela. He is a member of the American Institute of Certified Public Accountants (AICPA).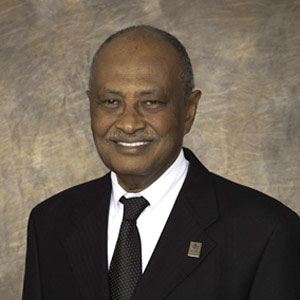 Mohamed Hussein, Ph.D. Business Administration, University of Pittsburgh
MS in Accounting, The State University of NY at Albany; BS in Economics and Social Studies, University of Khartoum
Teaching Interests:
Managerial and cost accounting, behavioral aspects of accounting, international accounting, financial accounting, accounting for not-for-profit organizations.
Research Interests:
The change process and diffusion of innovations in the field of accounting, cross-cultural transfer
of accounting and financial practices, harmonization of accounting and auditing standards, the
impact of tax rules on global competitiveness, the role of accounting in economic development, and the use of accounting information in organizational restructuring.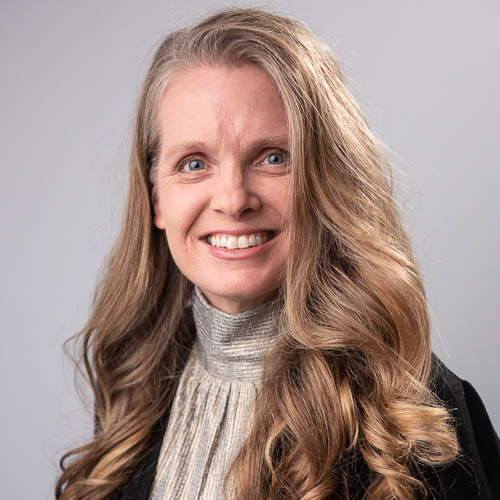 Ricki Livingston, DBA Georgia State University
MBA Campbell School of Business, Berry College; MS Accounting, University of Connecticut School of Business
Ricki joined the University of Connecticut in 2014 and currently serves as an Instructor In-Residence for the Accounting Department.
Prior to joining the accounting faculty at UConn, Ricki Livingston taught with the accounting faculty at Berry College in Rome, GA. From 2009 until 2012, she worked as the Senior Manager of Accounting and Finance at Berry College Enterprises, where she developed, implemented, and supervised various accounting systems. In addition, Ricki has experience as an independent financial accounting consultant to local businesses in the greater Rome area. She served for 23 years in an administrative capacity for a local community outreach center and continues to provide financial literacy education to underserved populations in Uganda.
Ricki teaches Financial Reporting I, Financial Reporting II for the Fundamentals in Accounting Graduate Certificate and Contemporary Issues in Financial Reporting & Analysis and Understanding the Responsibilities in the Accounting Profession in both the Master of Science in Accounting program and Advanced Business Certificate in Accounting Analytics. On an undergraduate level she teaches Intermediate II.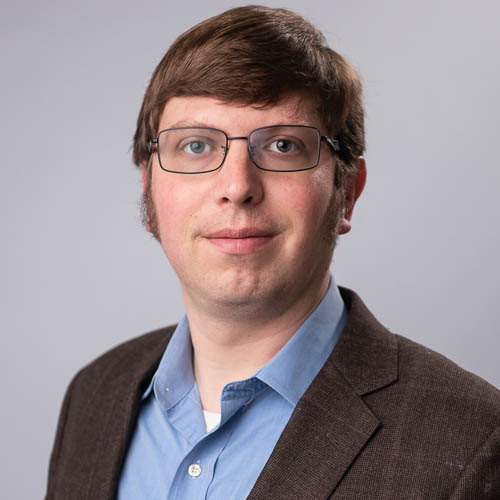 Frank Murphy, PhD Accounting
University of Arizona
Frank Murphy joined UConn in the summer of 2017 after completing his PhD in accounting at the University of Arizona.  Frank started his accounting career at UConn and graduated with a B.S. in accounting in December 2007. After graduating from UConn Frank worked for 6 years at Deloitte Tax in Hartford prior to starting his doctorate. While work, he performed international tax consulting for Fortune 100 clients. During this time, Frank also completed a masters in taxation from Bentley University and became a licensed CPA in Connecticut.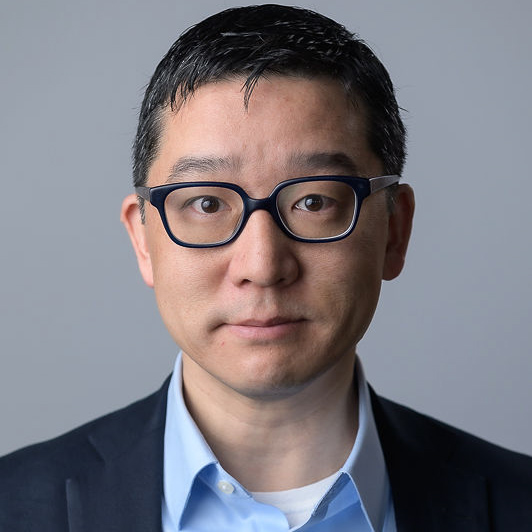 Stephen Park, J.D.
Harvard Law School; M.A.L.D. (International Affairs), The Fletcher School, Tufts University; B.A., Ethics, Politics, & Economics, Yale University
Stephen Park is an Associate Professor of Business Law and the Satell Fellow in Corporate Social Responsibility at the University of Connecticut School of Business. His research and areas of expertise are in international financial regulation, international trade law, corporate social responsibility and accountability, and corporate compliance. His current work focuses on new and evolving forms of transnational regulation and public-private governance in the global financial markets, specifically in sovereign debt finance, sustainable finance and socially responsible investing, and corporate environmental and social reporting. Areas of expertise include
Professor Park's research has been published in the American Business Law Journal, the Stanford Journal of International Law, the Virginia Journal of International Law, the Georgetown Journal of International Law, the Vanderbilt Journal of Transnational Law, the University of Pennsylvania Journal of Business Law, the Stanford Journal of Law, Business, & Finance, the Northwestern Journal of International Law & Business, the Boston College Law Review, and the Business and Human Rights Journal. Among the awards and honors that he has received for his research are the Holmes-Cardozo Award for Best Conference Paper, the Ralph J. Bunche Award for Outstanding Paper in International Law, and the Kubasek Award for Outstanding Environmental Sustainability Paper from the Academy of Legal Studies in Business (ALSB) and the Hoeber Memorial Award for Excellence in Research from the American Business Law Journal. In 2017, he was the recipient of the ALSB's Distinguished Early Career Faculty Award, given in recognition of demonstrated excellence and exceptional promise in research, teaching, and service in the business law discipline.
At UConn, Professor Park has taught in the School of Business's Executive MBA, Part-time MBA, MS in Financial Risk Management, MS in Accounting, and undergraduate programs. He has been twice awarded the MSFRM Program's Outstanding Faculty Member for his teaching. Professor Park is the inaugural Director of the Business and Human Rights Initiative, a partnership between the Thomas J. Dodd Research Center, the School of Business, and the Human Rights Institute, and Co-Director of the Corporate and Regulatory Compliance Graduate Certificate Program, co-administered by the School of Business and the School of Law.
Professor Park holds a J.D. from Harvard Law School, a M.A.L.D. in International Affairs from The Fletcher School at Tufts University, and a B.A. in Ethics, Politics, & Economics from Yale University.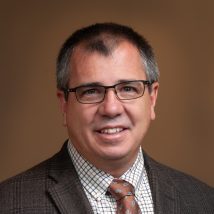 Stephen Pedneault, CPA/CFF, CFE
BA in Business Administration-Accounting, Eastern Connecticut State University; AA in Criminal Justice, Manchester Community College
Stephen Pedneault is a Certified Public Accountant (CPA), designated Certified in Financial Forensics (CFF), and a Certified Fraud Examiner (CFE).  Mr. Pedneault has specialized in financial crimes and fraud investigations for 31 years. Mr. Pedneault is the principal of Forensic Accounting Services, LLC, a local CPA firm located in Glastonbury, Connecticut specializing only in forensic accounting, fraud investigations, and litigation support matters. Mr. Pedneault works with organizations to minimize the risks for fraud, and has investigated instances of financial improprieties ranging from a few thousand to several million dollars. Mr. Pedneault is adjunct faculty at University of Connecticut as well as Manchester Community College, has authored five books, is a contributing author to four books, and has authored many articles for various publications. Mr. Pedneault frequently lectures on the subjects of fraud and forensic accounting, locally, regionally and nationally, and has presented at sessions approaching 400 times.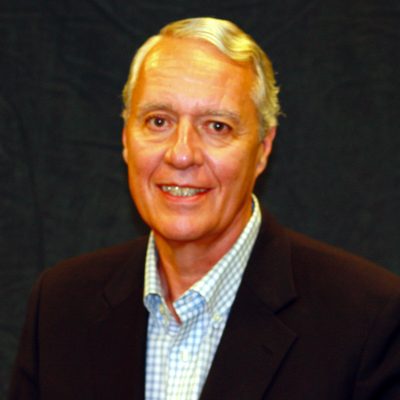 Arthur Schmeiser, BS, Accounting, St. John's University
Arthur Schmeiser joins the UConn faculty after serving 38 years at Deloitte & Touche LLP where he retired as a senior partner. Schmeiser served clients in a variety of industries but had a focus on clients in consumer businesses such as Macy's, Neiman Marcus, Procter & Gamble, Saks 5th Avenue, Sears, Talbots, The May Department Stores Company and Timberland. In addition to his client work, he has held various leadership positions within D&T, both domestically and internationally. He has broad experience in Securities and Exchange Commission [including serving as an SEC fellow from 1979 to 1981] and other accounting and reporting requirements having been involved with numerous initial public offerings, secondary offerings, public merger filings and public and private company audits. He has extensive experience dealing with Boards of Directors, Audit Committees and Senior Executives of U.S public companies in accounting and reporting areas, along with strategic acquisition and other business matters. Art is a member of the American Institute of Certified Public Accountants, as well as the Society of Certified Public Accountants in the states of Connecticut and New York. Art is also involved with the National Retail Federation and the International Mass Retailers Association. Art earned a Bachelor of Science degree in Accounting from St. John's University in 1971.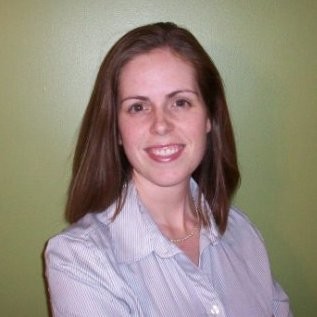 Stefanie Diaz Thibeault, CPA, MS in Accounting, University of Connecticut
BS in Accounting, University of Connecticut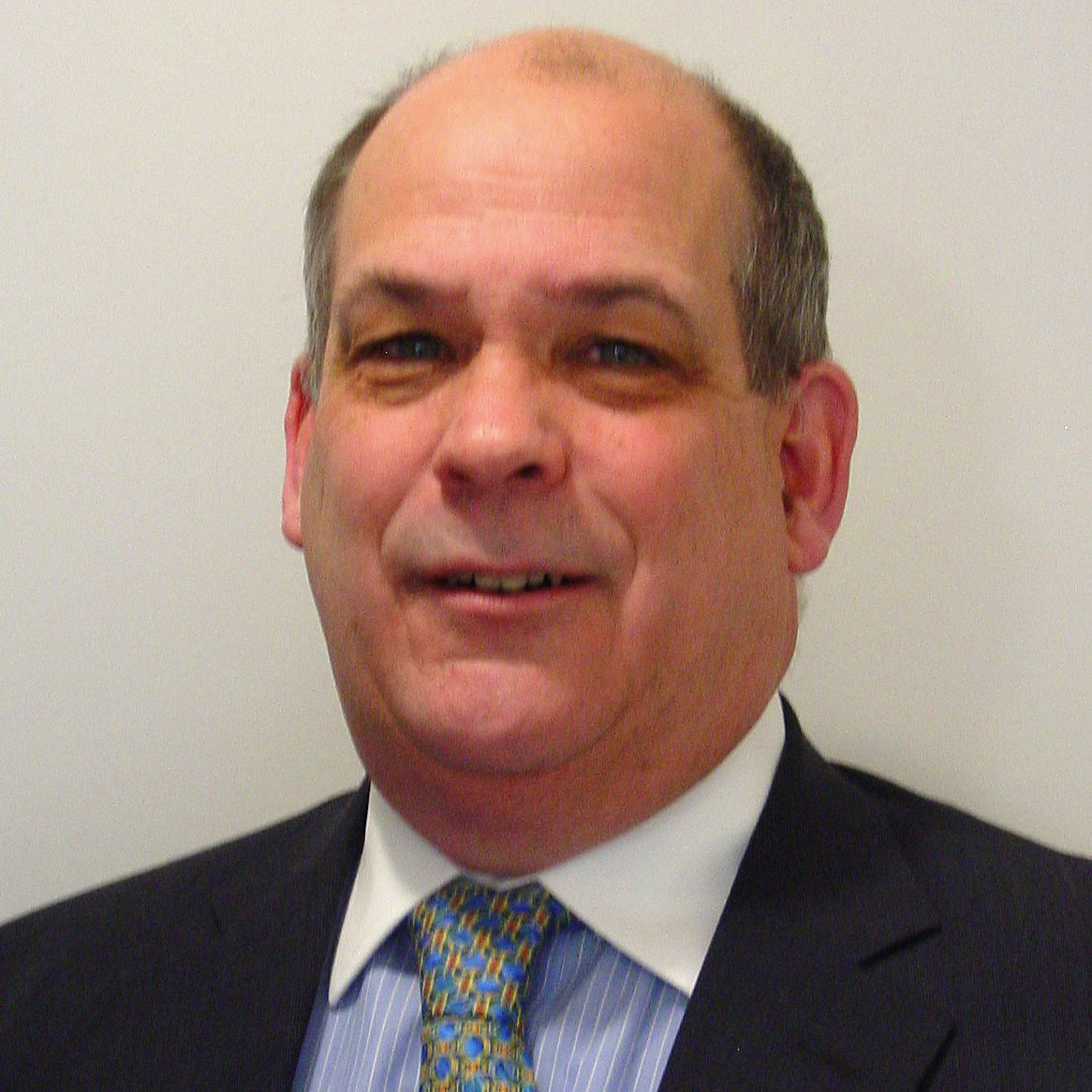 Brendan Williams, DBA, Walden University
MBA, Rensselaer Polytechnic Institute; BA in Economics, University of Connecticut