From small non-profit organizations to Fortune 100 companies, no organization on the planet can prosper without accountants. No surprise, then, that accounting jobs are plentiful. In fact, U.S. News & World Report named Accounting as one of the Top 10 Best Business Jobs.
There's another Top 10 designation in U.S. News & World Report that we'd like to share with you: The Masters of Science in Accounting (MSA) from the University of Connecticut (UConn)—an AACSB Accredited program—ranks No. 8 in the nation! Earning an MSA from UConn can open the doors to leadership positions, help you increase your earning potential, and even fuel a career switch.
UConn's Online Masters of Science in Accounting (MSA)
The University of Connecticut's (UConn) Master of Science in Accounting (MSA) is an online program offered through UConn's School of Business.
UConn is one of only 187 institutions that hold a specialized AACSB Accreditation—the industry's gold standard—specifically for its accounting programs.

Our online accounting master's degree has been recognized by the United States Distance Learning Association for its best practices in online learning.

Compared to other graduate accounting programs, it is one of the most affordable MSA degrees available from any accredited institution. Check out our fees.
Offering a wide range of electives, UConn's MSA enables you to design a program that reflects your specific interests versus following a pre-determined "track."

Our MSA online curriculum is focused on issues relevant to today's accounting professional; in fact, many of our working students tell us they are able to use their new knowledge immediately on the job.
For preferred consideration to the MSA please submit completed application by:
November 1: Spring Semester
June 1: Fall Semester
March 1: Summer Semester
Apply now to avoid last minute delays.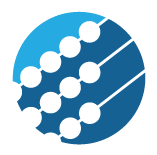 Online Graduate Certificate
in Accounting Fundamentals
This graduate-level certificate can set you up for success.  Learn essential accounting principles and practices from industry experts by taking classes at your convenience online.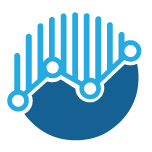 Online Advanced Business Graduate
Certificate in Accounting Analytics
This graduate-level certificate helps accounting and finance professionals develop an analytical mindset, preparing them with the skills need to interact with data scientists.