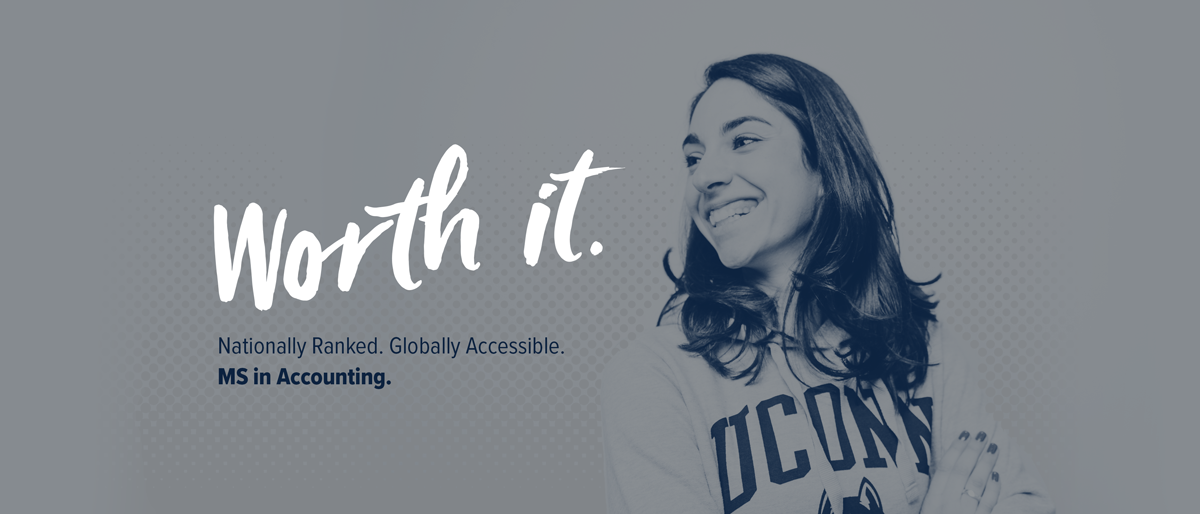 Nationally Ranked. Globally Accessible.
You already know that a master's degree in accounting has become the gold standard for those looking to earn a certified public accountant (CPA) designation and enter the field of public accounting. What you might not know is why UConn's MSA is one of the best…
UConn is one of only 189 institutions that hold a second specialized AACSB accreditation specifically for accounting programs; UConn was one of the first online MSA programs in the country and is consistently ranked among the Top 10 by U.S. News & World Report; UConn provides all of the additional credit hours required to sit for the CPA exam in most states; UConn MSA courses can be taken from anywhere in the world…
Take the step and inquire today – it's worth it!
Request Information
Interested in UConn's MS in Accounting program? Start the conversation by telling us about yourself, and when you're ready to apply, we're ready for you!